RAVEN ORE SLASHER RD (Full Metal)
Product code:
RAV-ORE-SLASHER-RD
Regular price
$323.00 USD
Sale price
$323.00 USD
Regular price
Unit price
per
Sale
Sold out
View full details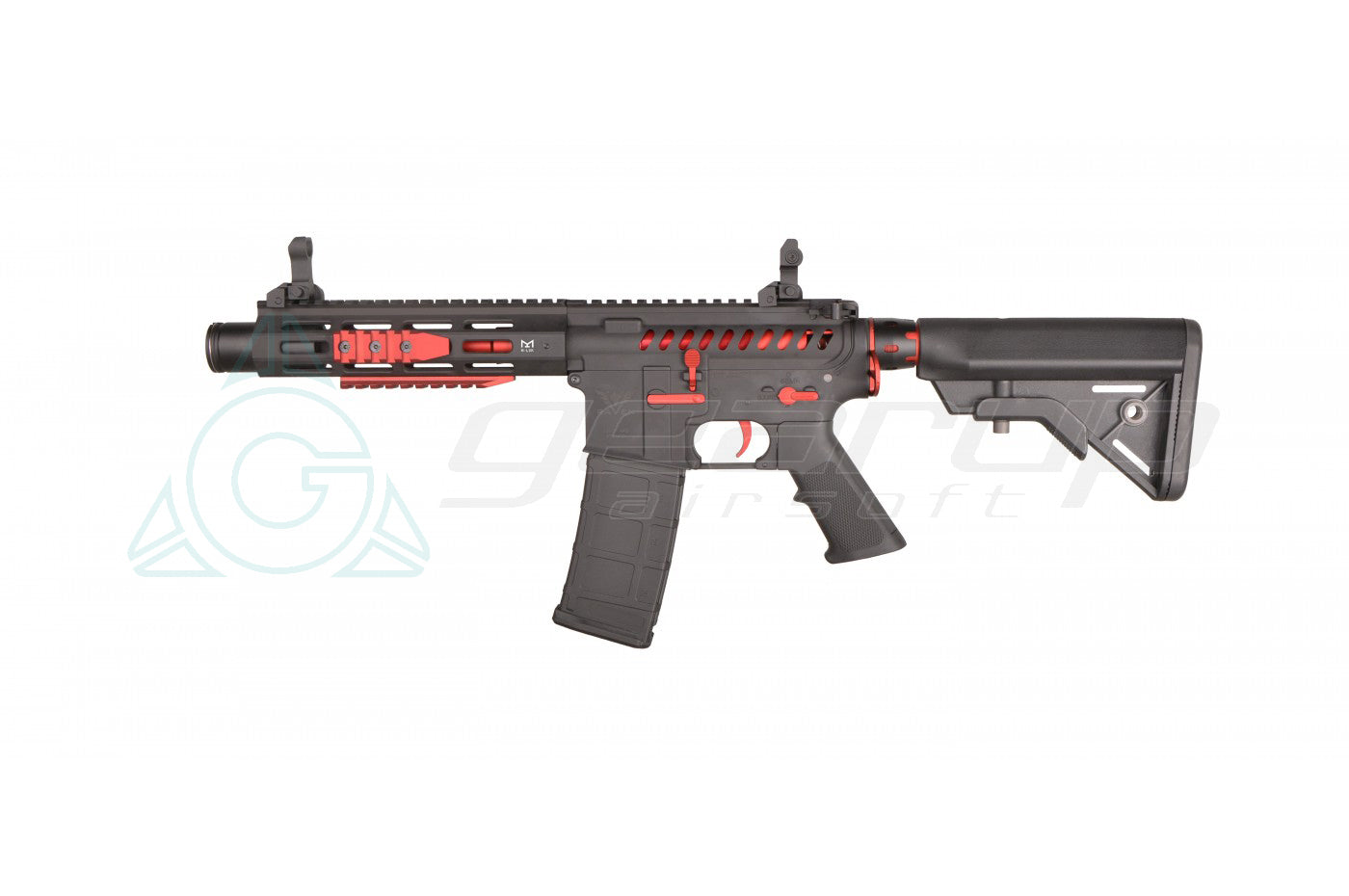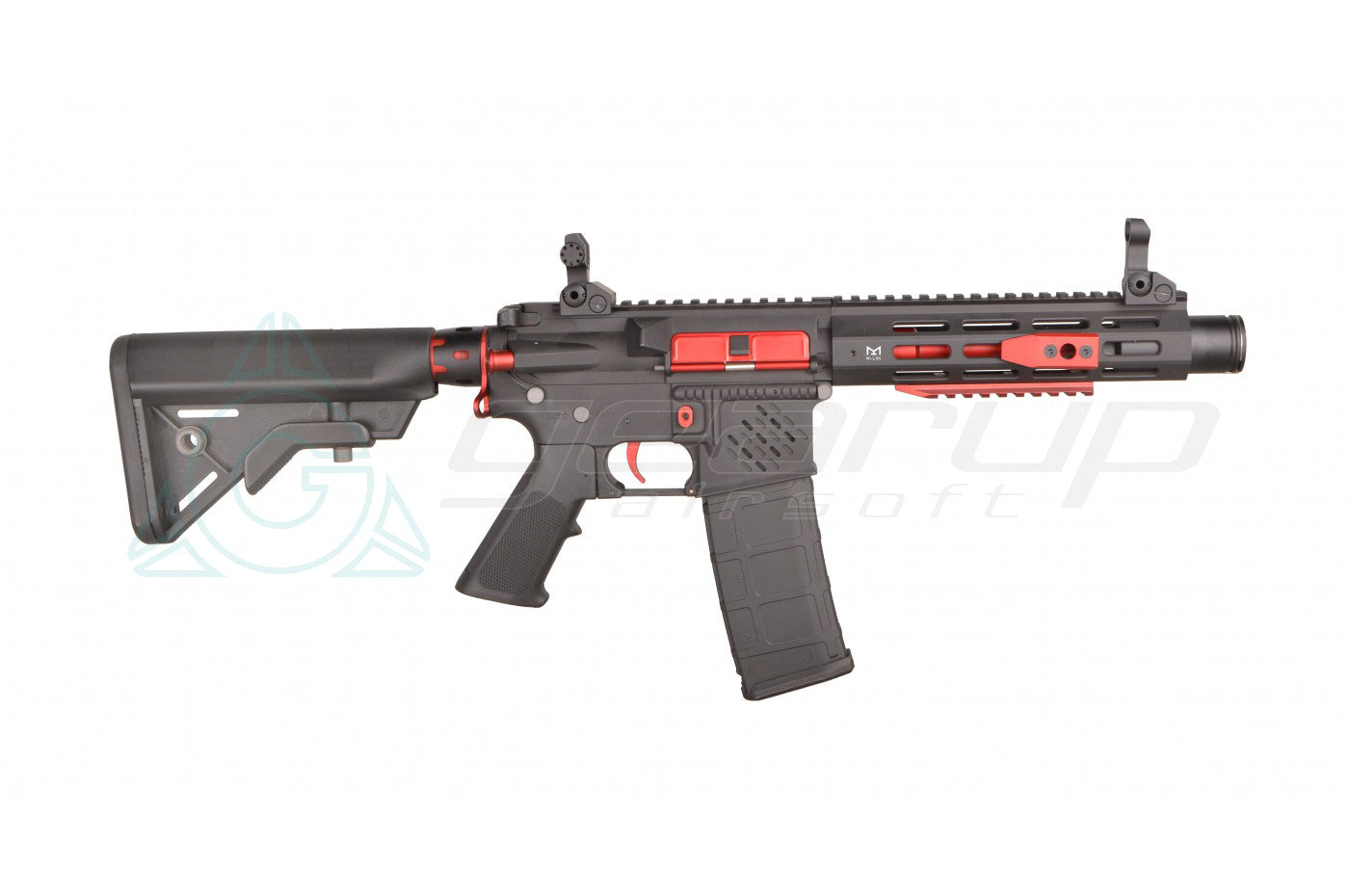 The Raven ORE Series is built with high standards and specified to meet the demands of advanced players. The rifles consist of durable full metal body and high performance parts. Choose from the wide selection of models to suit your needs! 

Each rifle is equipped with our LEVIN metal gearbox that is precisely made and equipped with high-quality internals to ensure durability. Each gearbox is equipped with Xcortech MOSFET, 16 gauge silver-coated wiring, high torque motor, full metal teeth piston, 8mm metal bearings, and true quick spring change system, etc.
The COAS rail system's chaotic design pattern creates an unconventional look that is unique and lightweight.  In addition to the top and bottom 20mm rails that run the entire length of the forend, M-LOK rail systems are provided at the front end of the forend to provide additional accessory mounting points.  
**Battery and charger are not included

EXTERNALS
Grip
Polymer pistol grip
Mag Catch
Right Hand
Overall Length (Stock Extended)
Overall Length (Stock Retracted)
Receiver/Body
Aluminum alloy body with deep engraving
Selector
Right Hand
Stock
Polymer B style
Weight
INTERNALS
Battery
11.1V Lipo
Bushing / Bearings
8mm Bearings
Gear Set
18:1 Gearset
Gearbox
Full metal with true quick spring change, Standard V2 Compatible
Hop-Up chamber
Polymer rotary
Inner Barrel Diameter
6.03mm
Inner Barrel Length
Inner Barrel Material
Motor
high torque motor
Quick Spring Change
Yes. True quick spring change
Trigger System
Xcortech MOSFET
Customer Who Bought This Also Bought