Matador TSG Kinetic Coil Charger EX Shotgun DE KC-TSG-002-DE
Product code:
KC-TSG-002-DE
Regular price
$174.00 USD
Sale price
$174.00 USD
Regular price
Unit price
per
Sale
Sold out
The Tactical Series kinetic coil pump action shotguns are based on the traditional shotgun design that is proven to be one of the best general purpose platform.  The receiver and the pump action mechanism are made with metal to ensure durability and realistic experience.  The outer barrel and magazine tube are also made with metal to enhance realism.  

Features:

- Spring Powered
- Single Shot Firing Mode
- Fixed Stock Design
- Metal Construction
- Polymer Hand Guard & Grip
- Top Rail Segment for Optics
- Fixed Hop up
- 3 Shells included.
- Meets Canadian FPS Requirement
- No orange tip!
View full details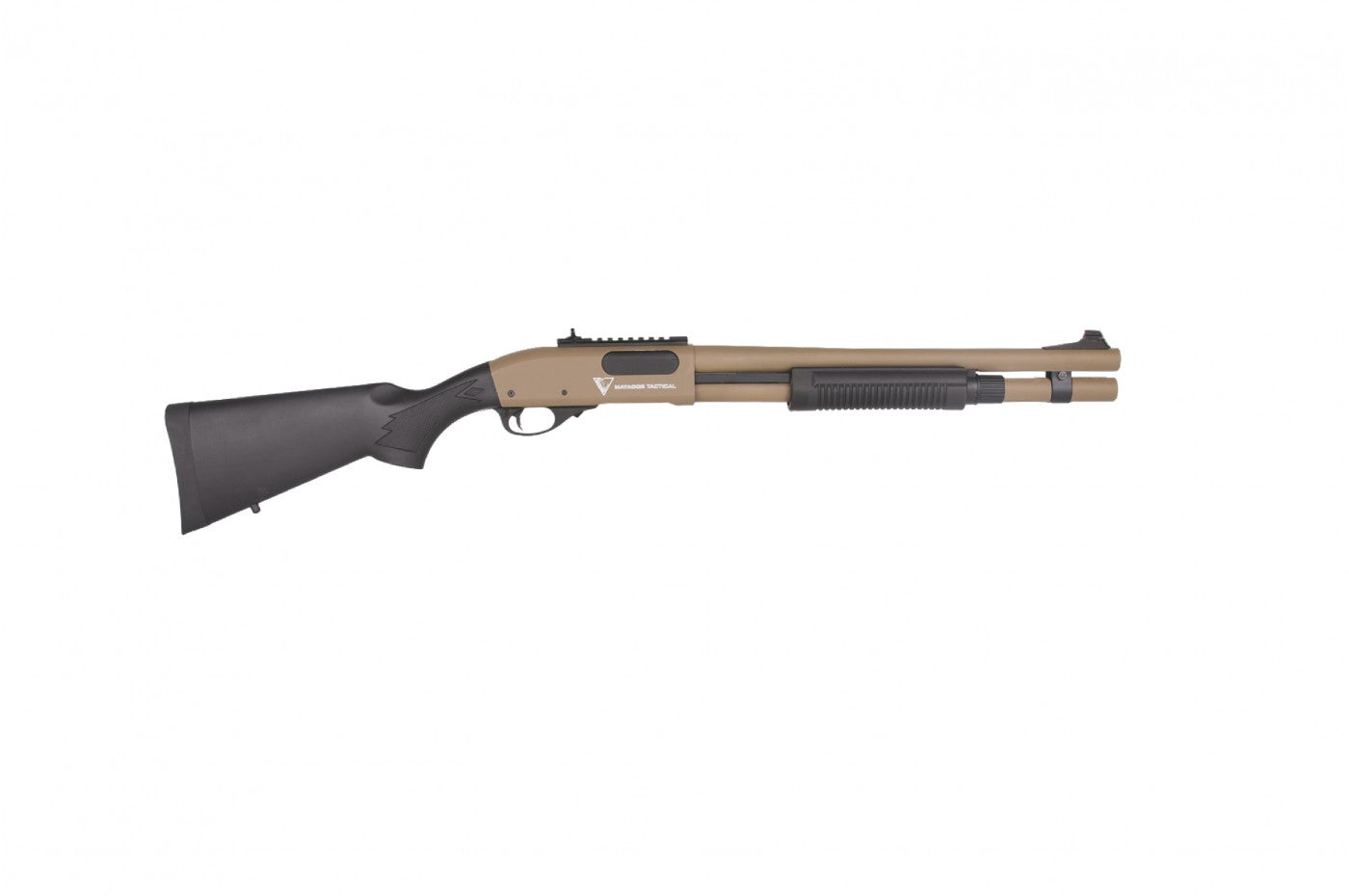 Customer Who Bought This Also Bought