Matador SSG Annihilator MOD 3 Gas Shotgun Black SSG-005-BK
Product code:
MAT-SSG-005-BK
Regular price
$346.00 USD
Sale price
$346.00 USD
Regular price
Unit price
per
Sale
Sold out
The Strike Series gas pump action shotguns are accessorized to provide better handling and more customization capability than conventional models. Some models are equipped with metal rail systems that allow users to fully customize their weapon to suit their needs and accomplish their mission more effectively.  Like our other versions, the receiver and the pump action mechanism are made with metal to ensure durability and realistic experience.  The outer barrel and magazine tube are also made with metal to enhance realism.  
Features:
- TM M870 compatible
- 3 Burst & 6 Burst Firing Modes
- M4 Stock Adapter with fixed Stock
- Full Length Top Rail
- Flip Up Sights
- QD Sling Points
- Side Saddle
- Metal Construction
- Polymer Hand Guard & Grip
- Extended Top Rail System for accessories and optics
- 6 Shells included
- Meets Canadian FPS Requirements
- Compatible with TM, CYMA shells
- No orange tip!
-Outter and inner barrel extensions can be removed for CQB.




View full details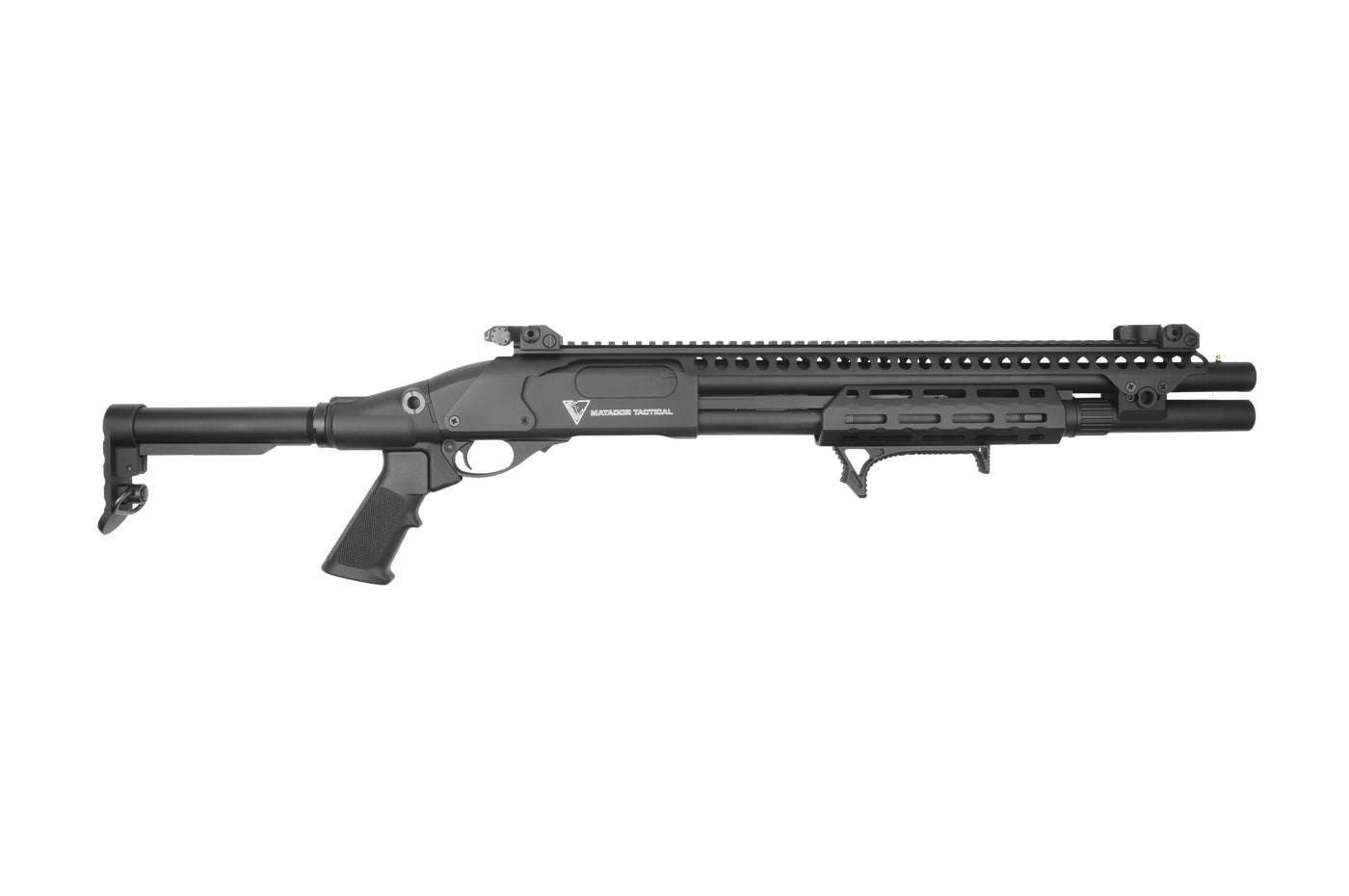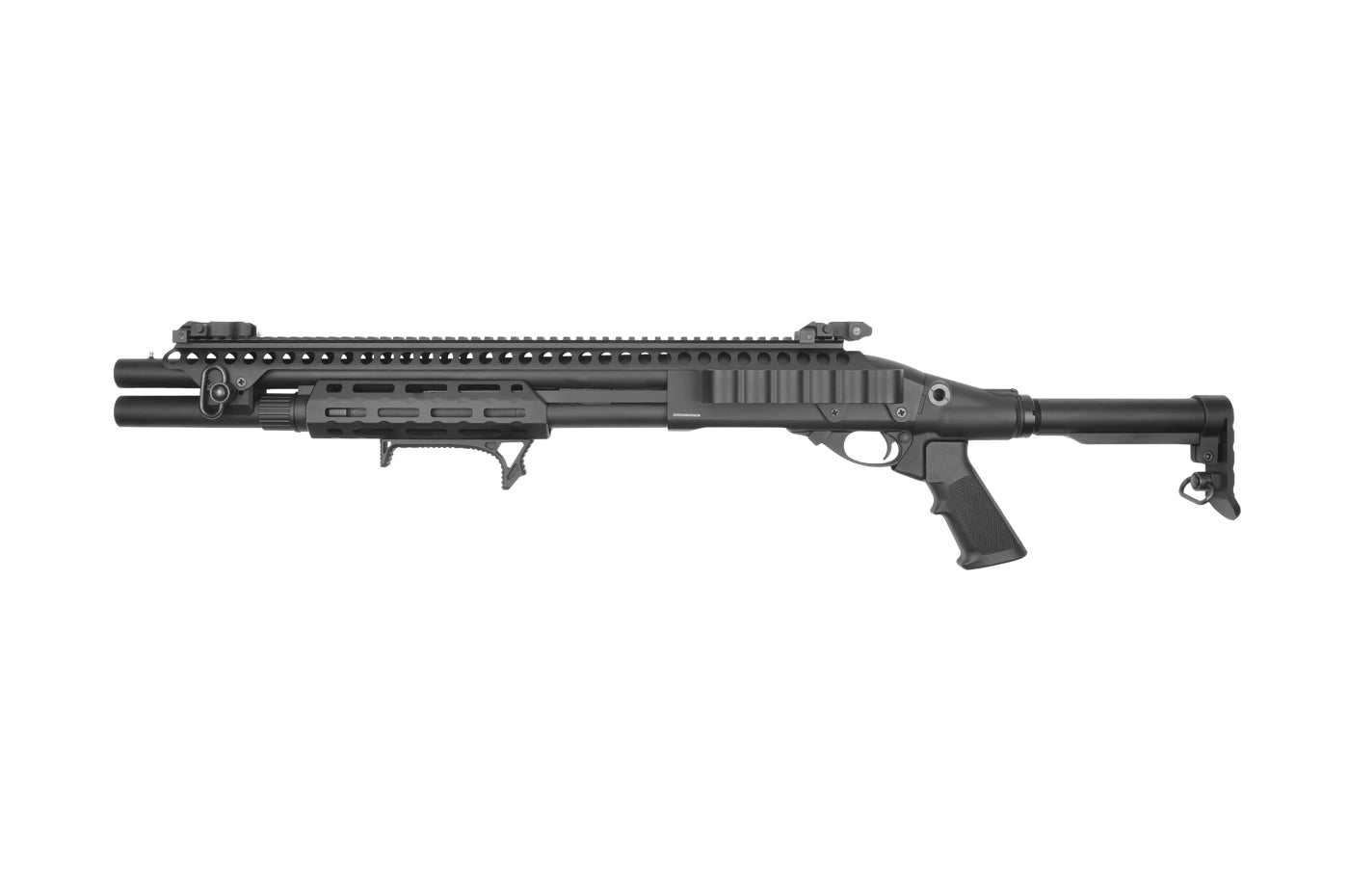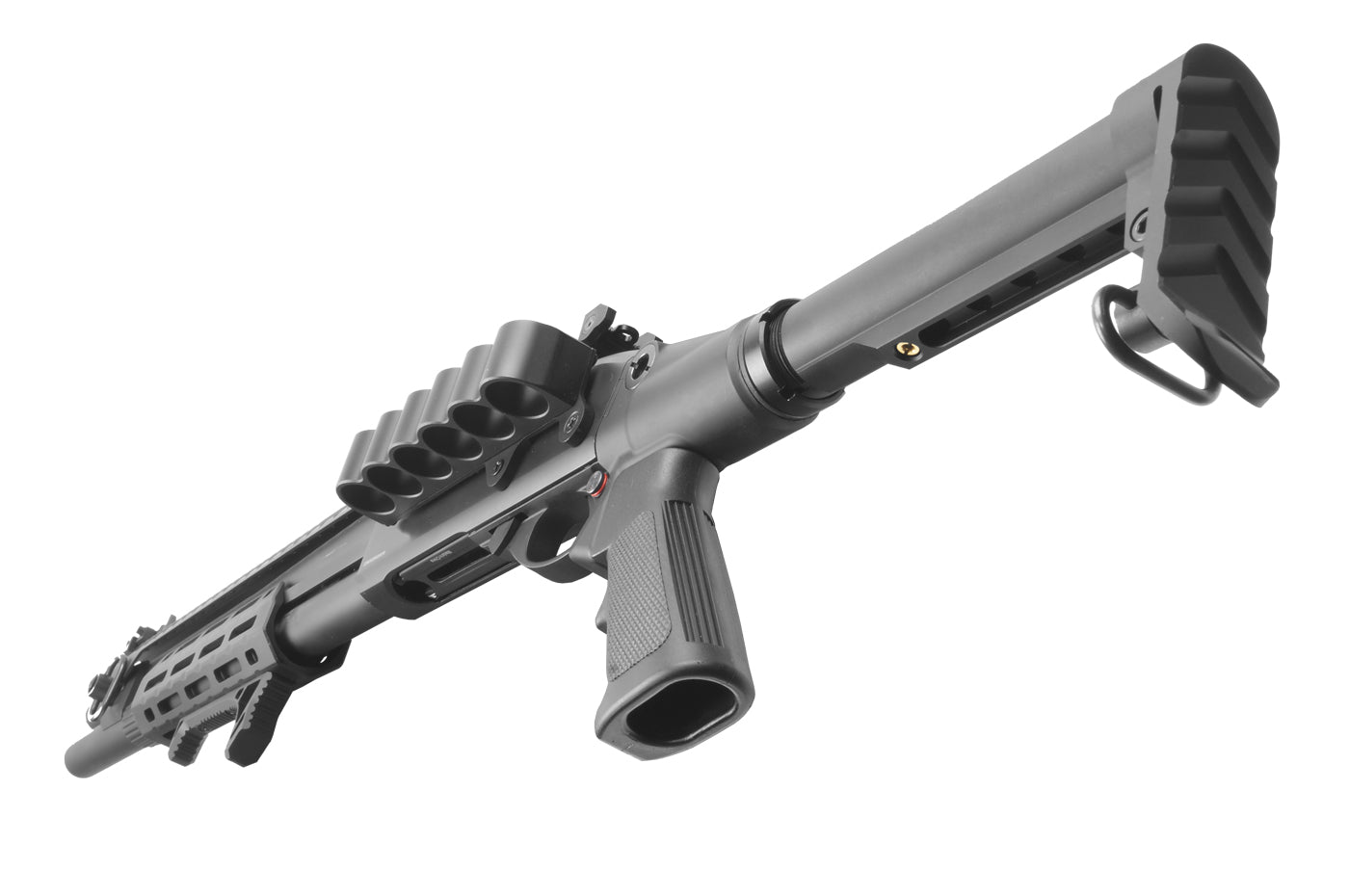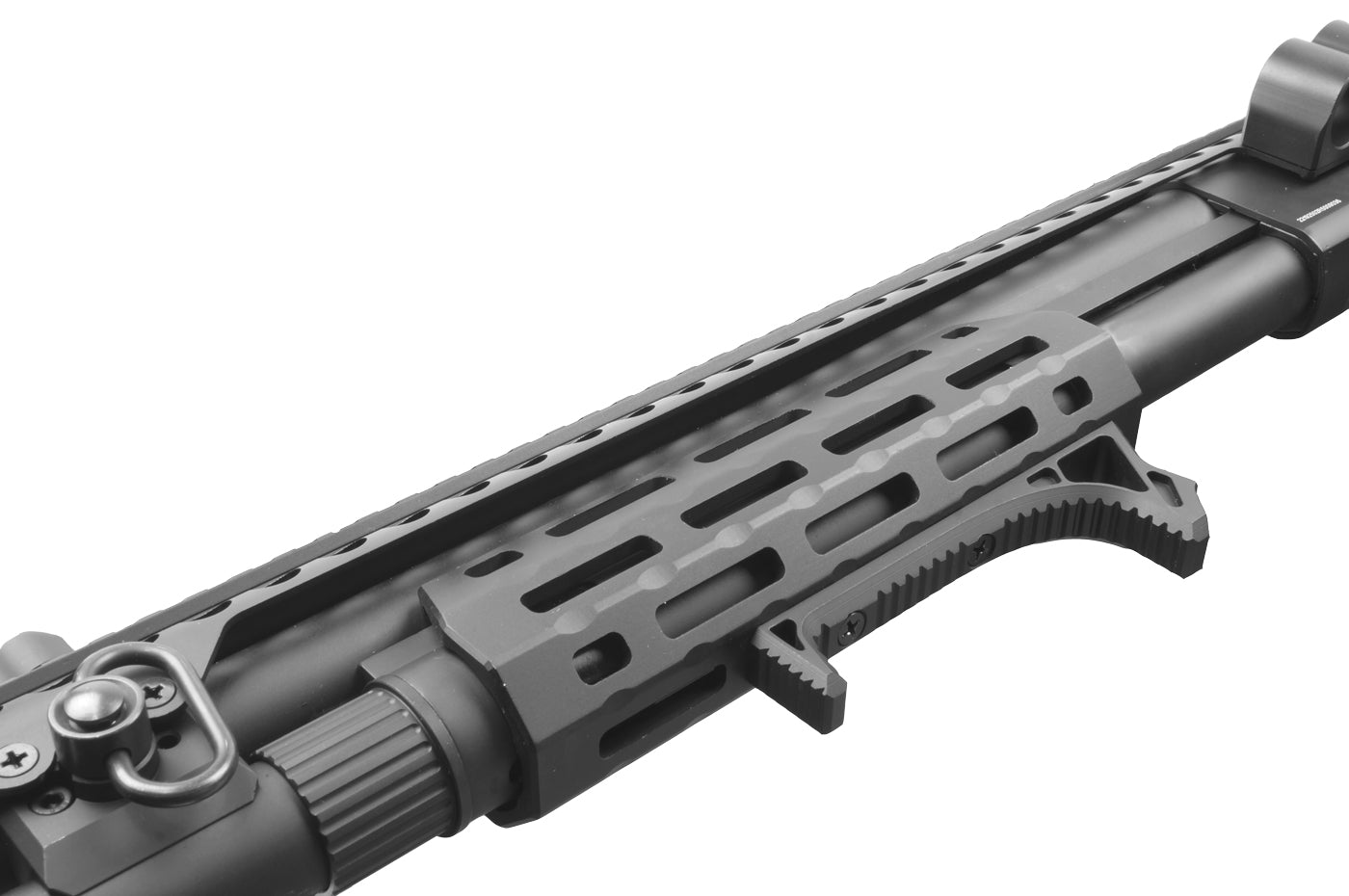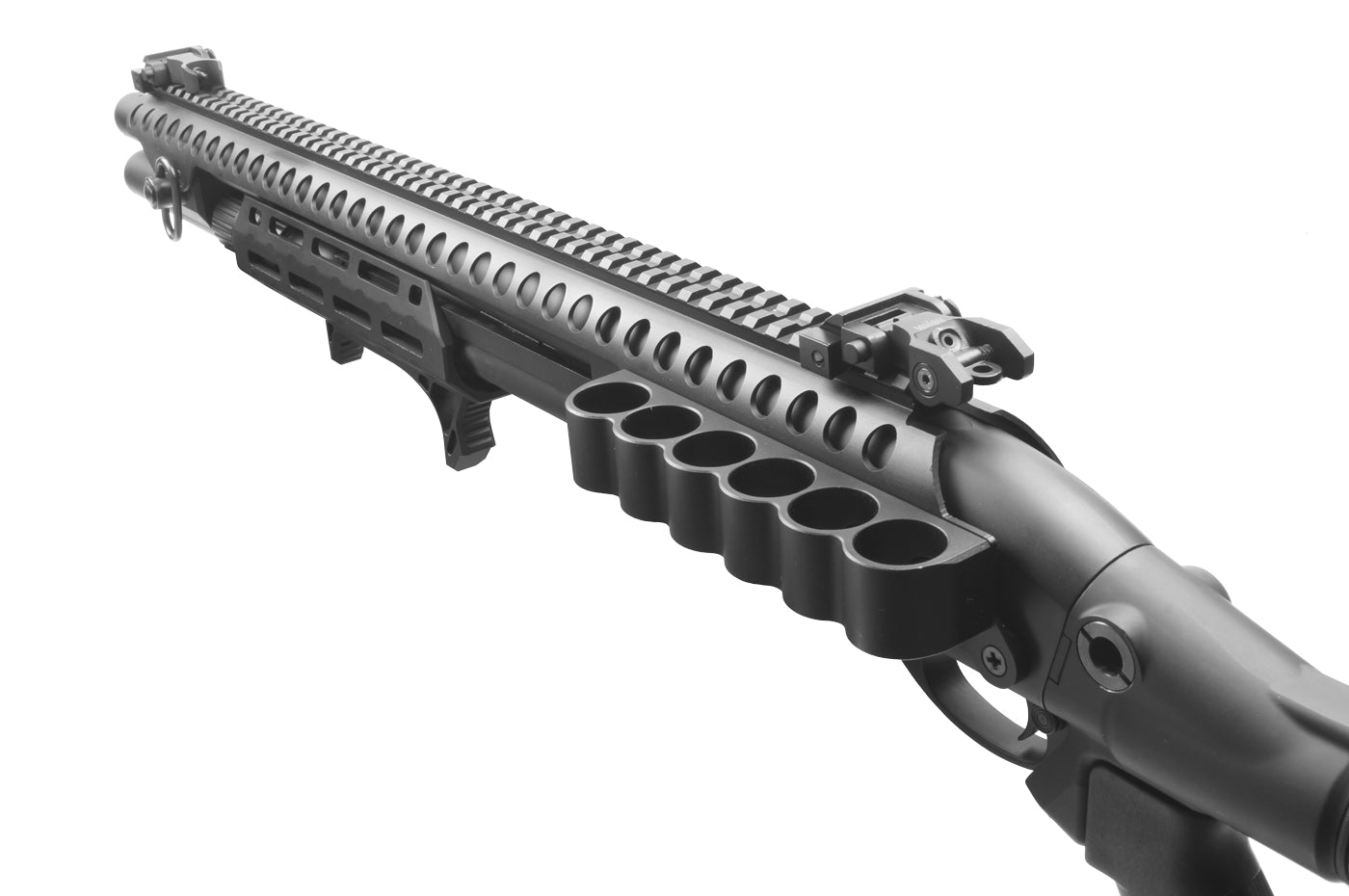 Customer Who Bought This Also Bought