Matador CSG Shorty Gas Shotgun Black CSG-001-BK
Product code:
MAT-CSG-001-BK
Regular price
$237.00 USD
Sale price
$237.00 USD
Regular price
Unit price
per
Sale
Sold out
View full details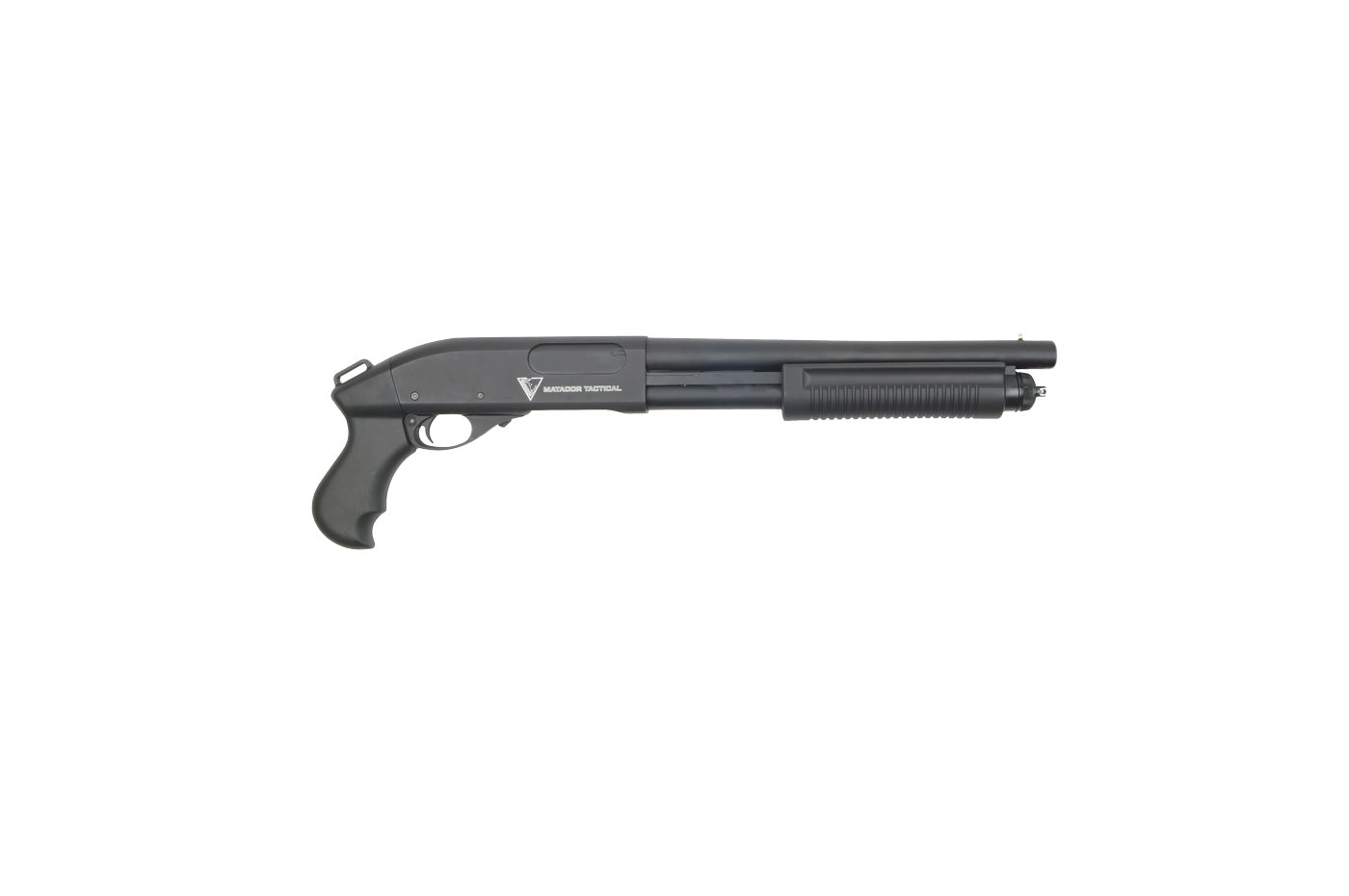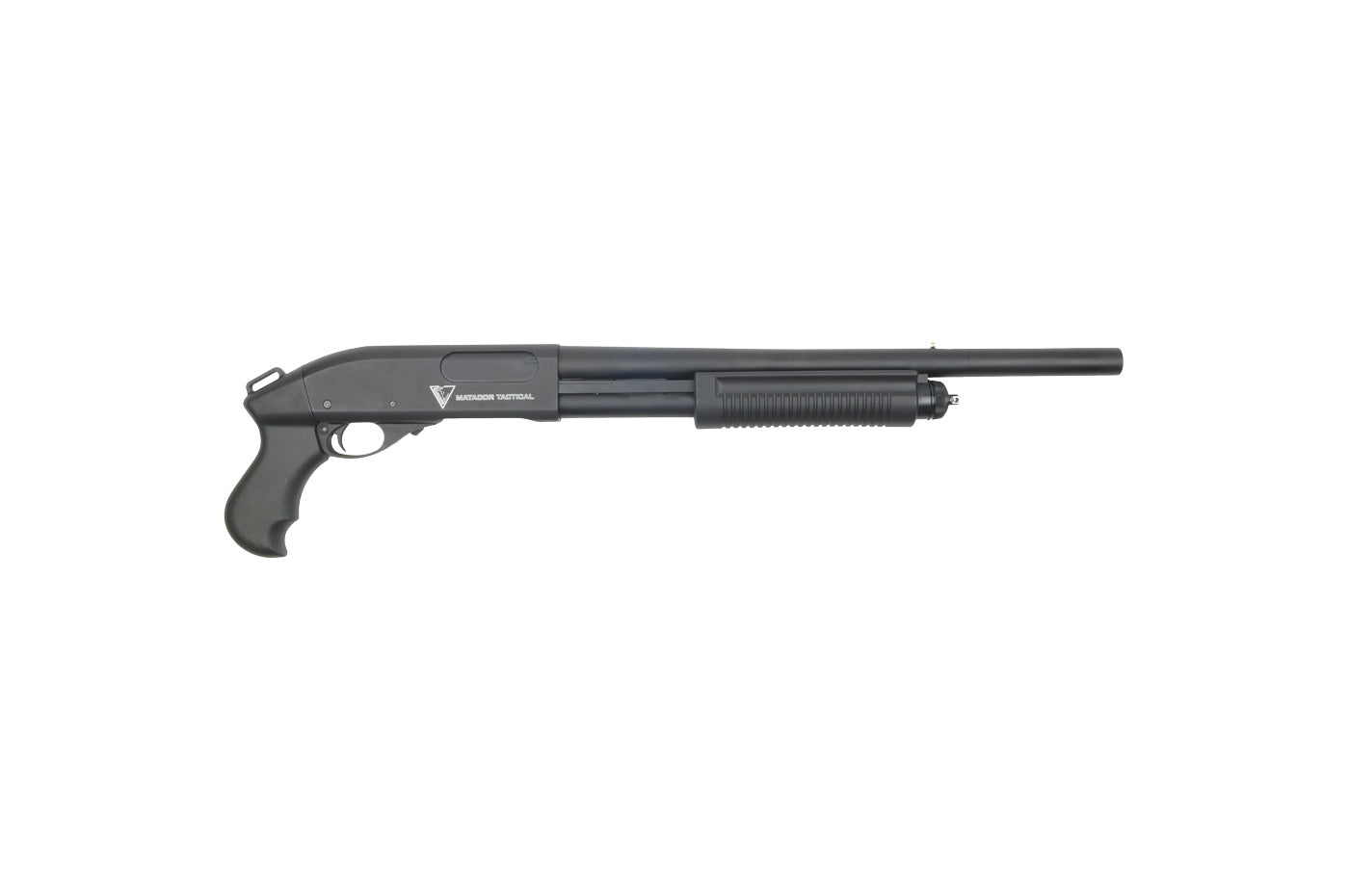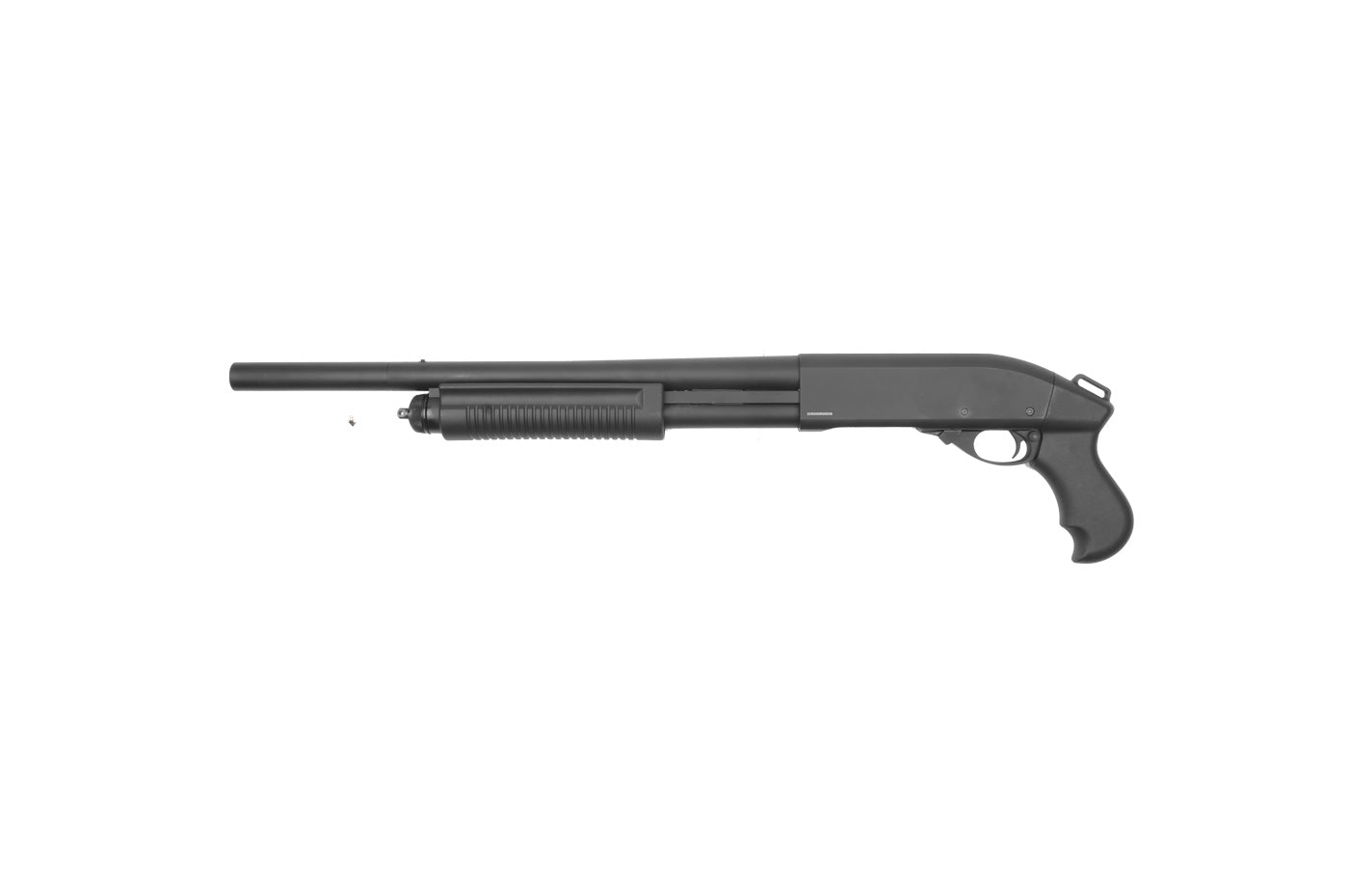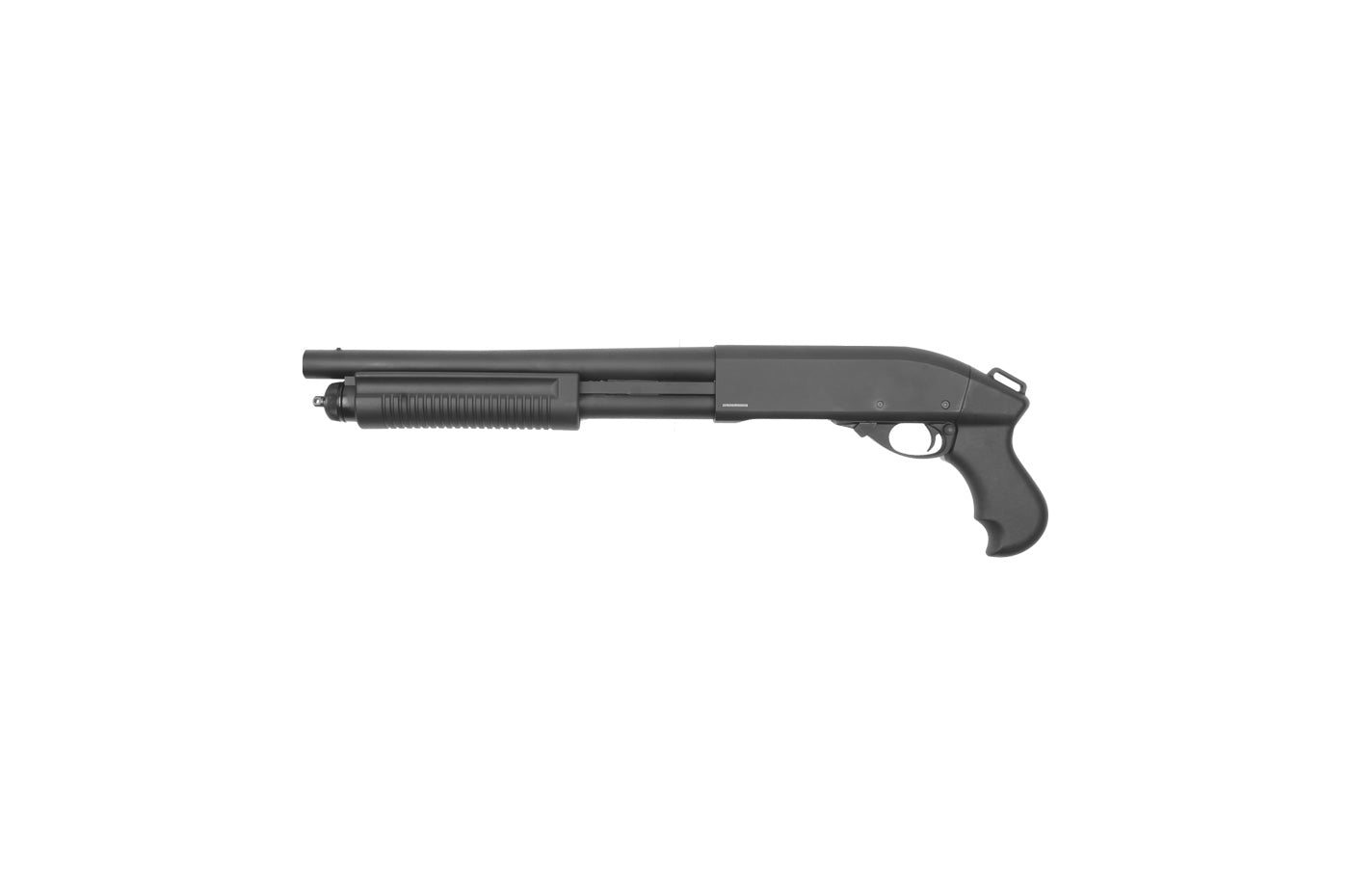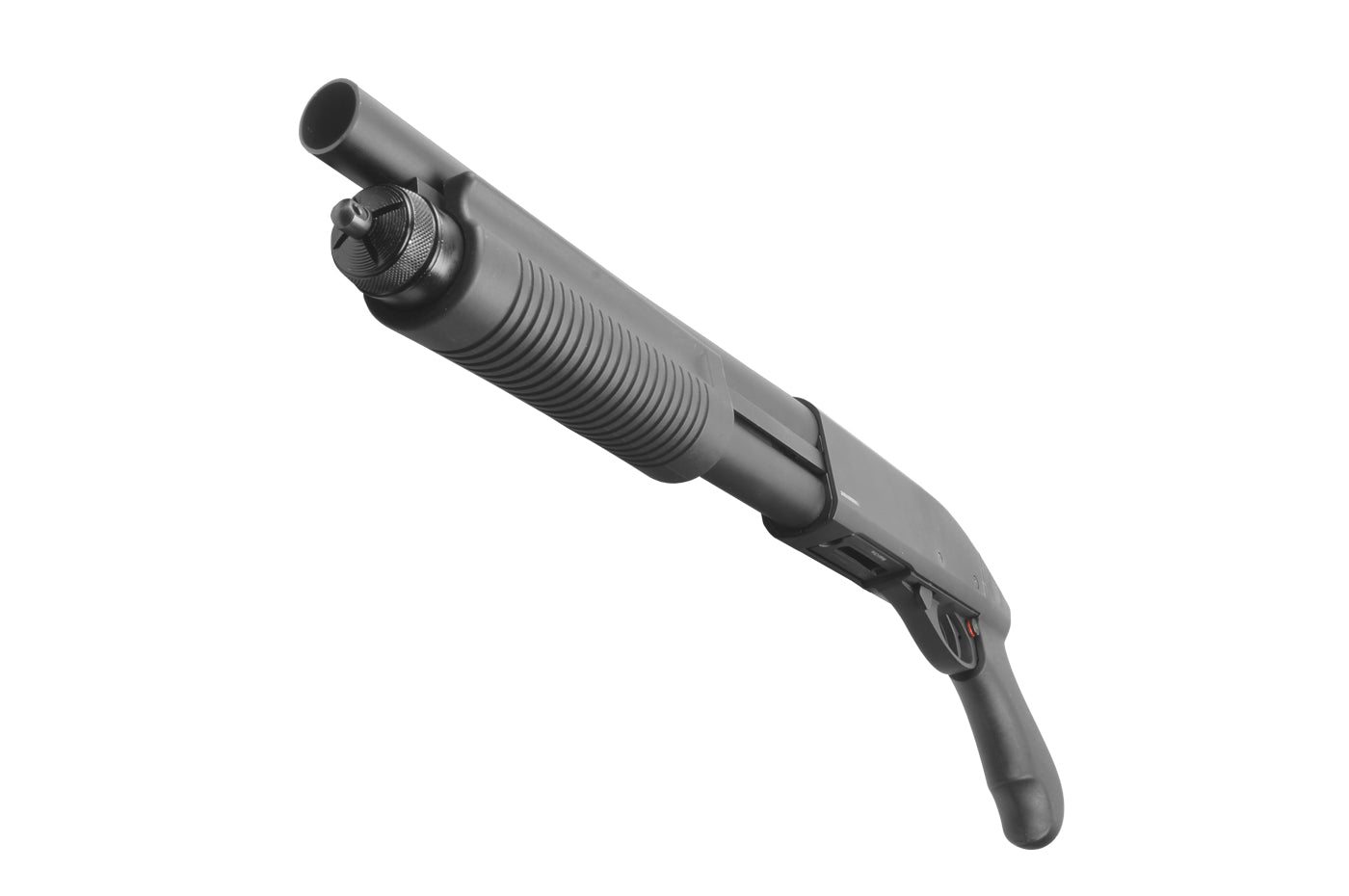 The Compact Series gas pump action shotguns are shortened and lightened to provide maximum maneuverability and quickness for CQB scenarios where agility is essential to complete a mission.  Although dimensional and weight reduction is the focus of this series, the build quality is not sacrificed.  Like the larger versions, the receiver and the pump action mechanism are made with metal to ensure durability and realistic experience.  The outer barrel and magazine tube are also made with metal to enhance realism.  
Features:
- TM M870 compatible
- 3 Burst & 6 Burst Firing Modes
- Metal Construction
- Polymer Hand Guard & Pistol Grip
- Metal Foldable Vertical Front Grip
- Fixed Hop up
- 3 Shells included.
- Compatible with TM, CYMA shells
- Meets Canadian FPS requirements
- No orange tip!
-Outter and inner barrel extensions can be removed for CQB.


Customer Who Bought This Also Bought