KWA RN47 Tier 1 Premium Pack
Product code:
104-04700-T1
Regular price
$461.00 USD
Sale price
$461.00 USD
Regular price
Unit price
per
Sale
Sold out
Continue Down The Legendary Path Of The Ronin With The KWA Ronin 47.
Wander to and from different battlefields with the ability to adjust your weapon's FPS with KWA's Variable Performance System which allows you the freedom and mobility to engage enemies where you please. The RN47 is equipped with KWA's new "Cutter" Muzzle Brake, aggressive 7″ MLOK handguard, Gen. 2 PDW stock, and a paddle style magazine release similar to the QRF Mod 1's magazine release. Unleash full demon mode and drop in your favorite MOSFET/ETU in the RN47 gearbox to demoralize and demolish your enemies. AK47 style mid-caps complete the renegade look on this latest KWA AEG 2.5+. 
Premium Pre Order Bundles gets you armed with exclusive Ronin 47 swag such as hoodies, t-shirts, and patches ready to join any skirmish at a moment's notice. At the top of the Pre Order tier tower sits the RN47 Premium Pack which includes the fabled RN47 Drifter Edition. The Drifter comes adorned with "Drifter Green" accented Cutter Brake, PDW stock rails, and trigger along with standard R47 swag. 
Package includes:
          RONIN 47 Specifications 
Length (Retracted):        24.50" 
Length (Extended):         29.25"  
Height:                              11"      
Outer Barrel Length:       6.75"   
Inner Barrel Length:        8.625"            
Magazine Capacity:        120                                            
Weight:                            6.2 lbs                           
Rate of Fire:                     20+                                                          
Velocity:                              ~ 340 FPS min ~ 370 FPS max, Adjustable FPS  
Power Source:                 NiMh or Li-Po/Li-Fe (Deans /T-Plug ) 
EXPECTED ARRIVAL: LATE OCTOBER 2020



View full details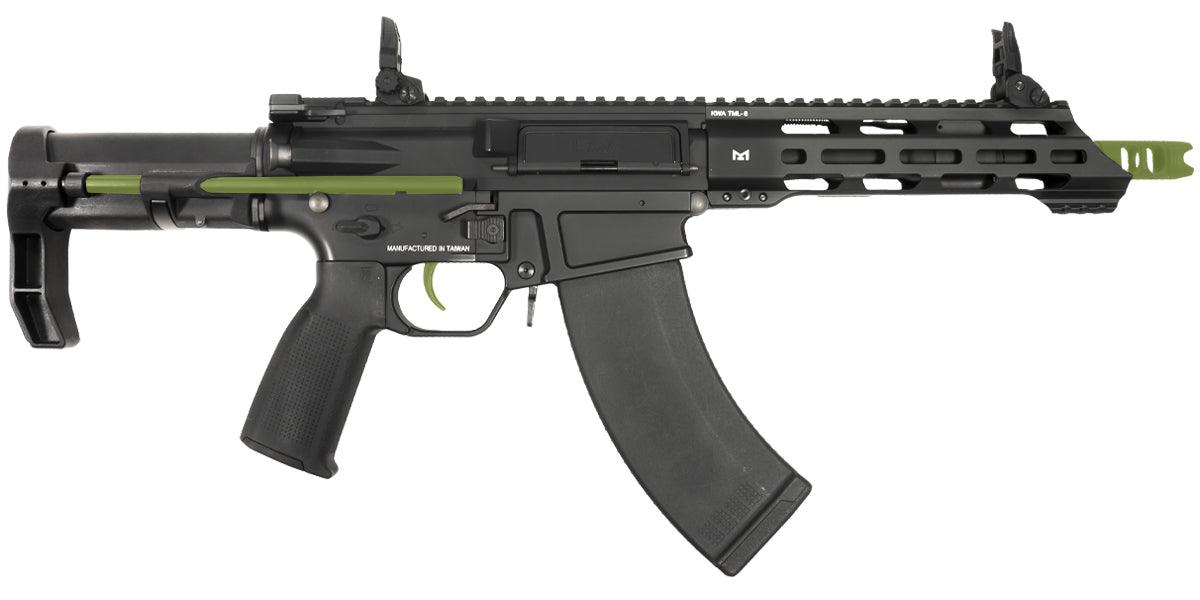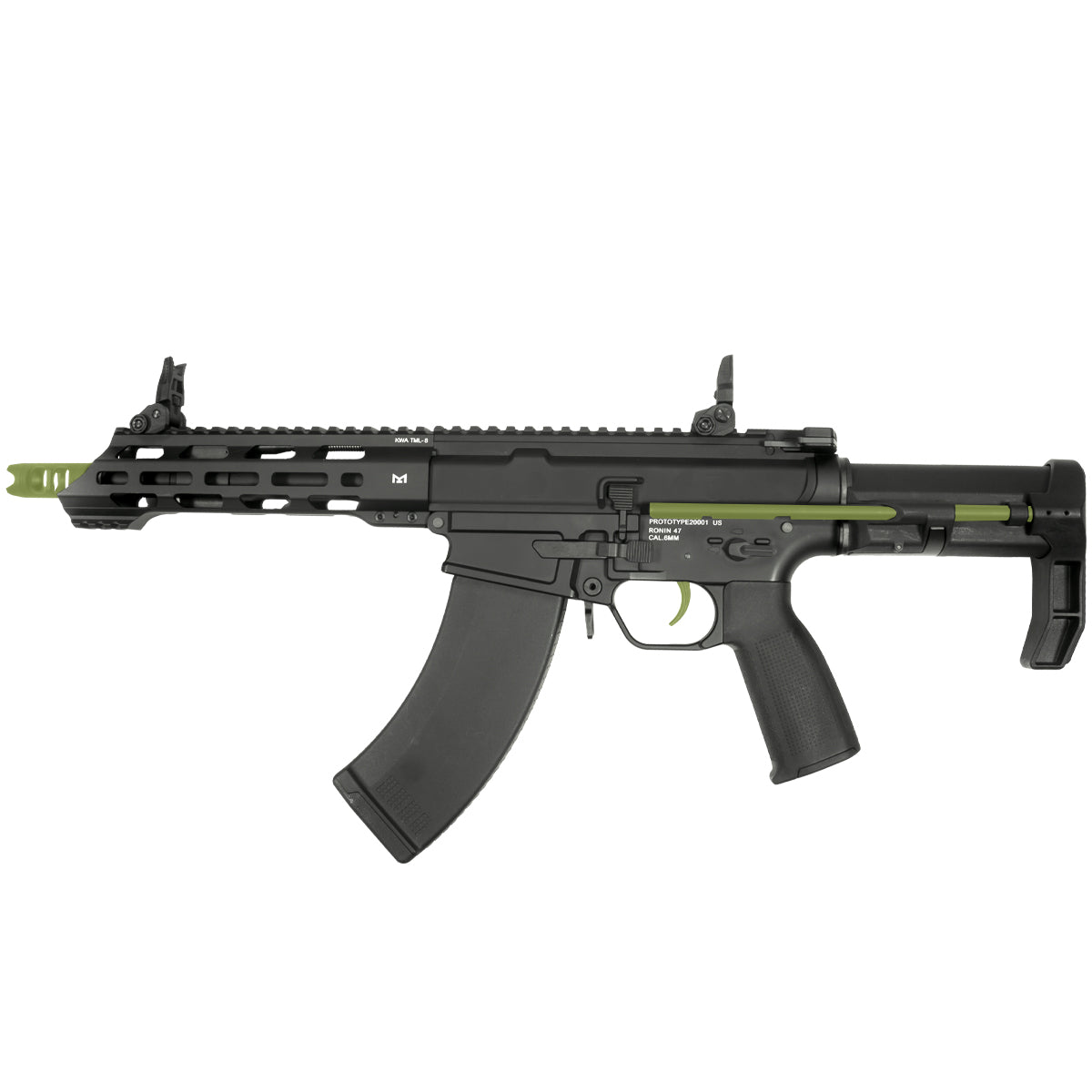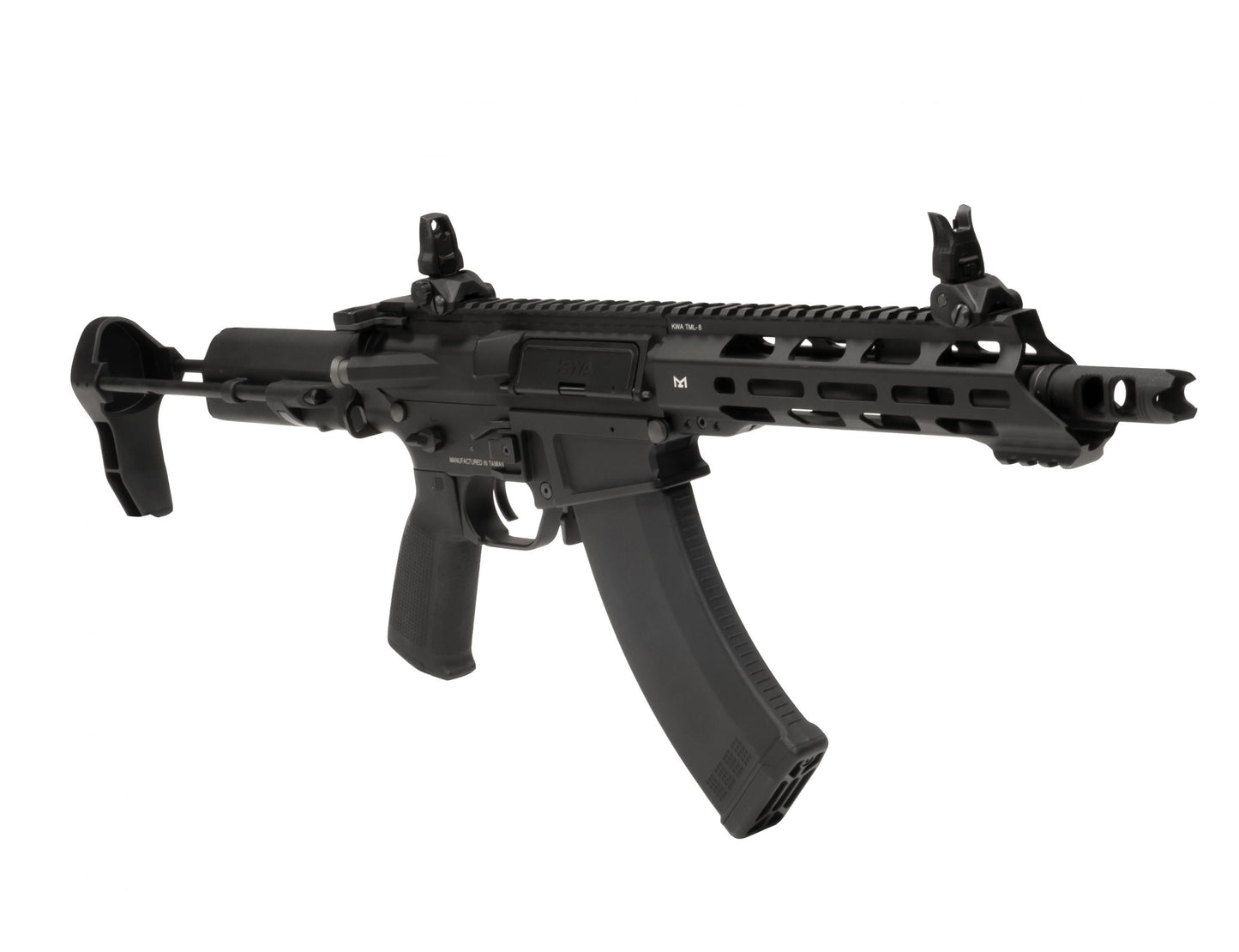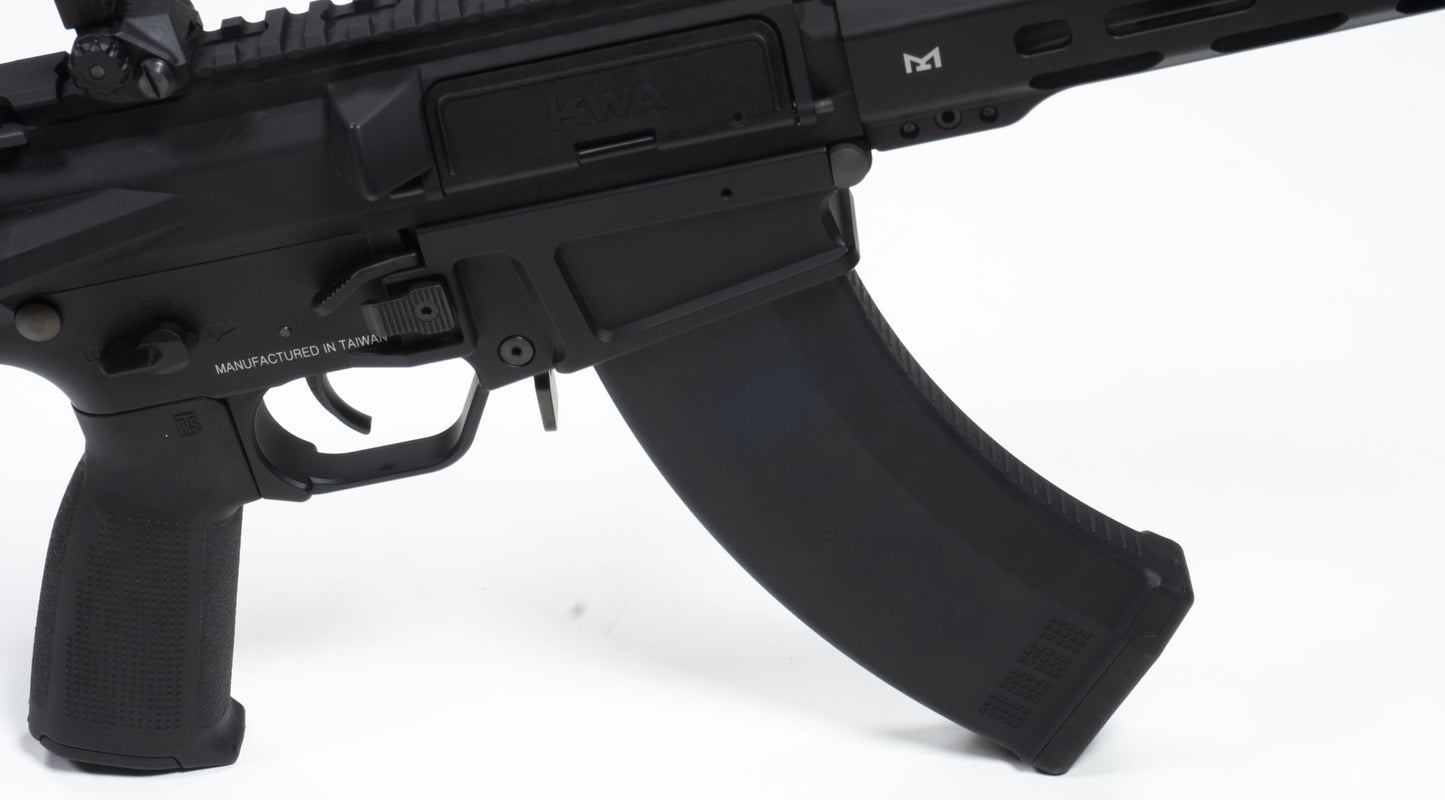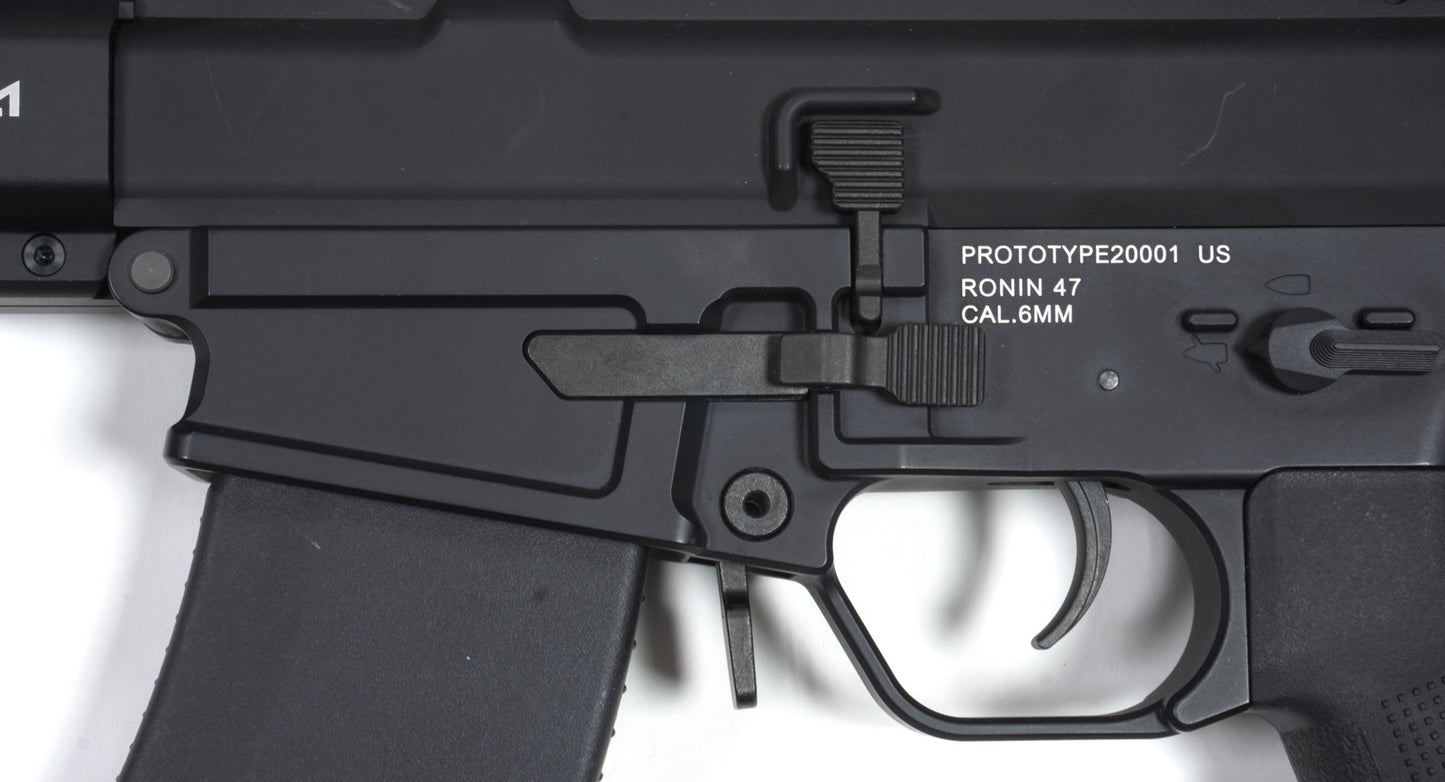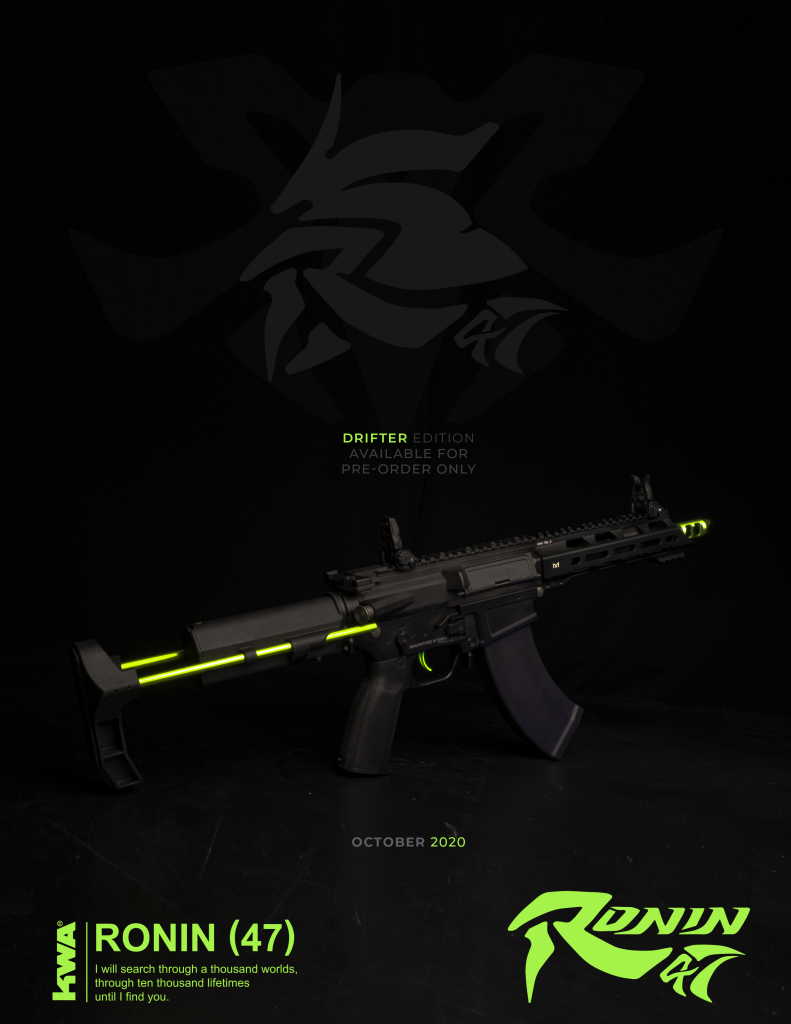 Customer Who Bought This Also Bought