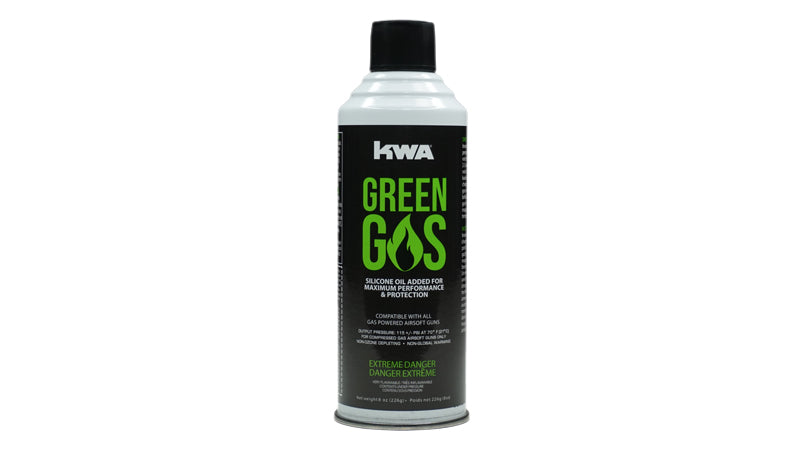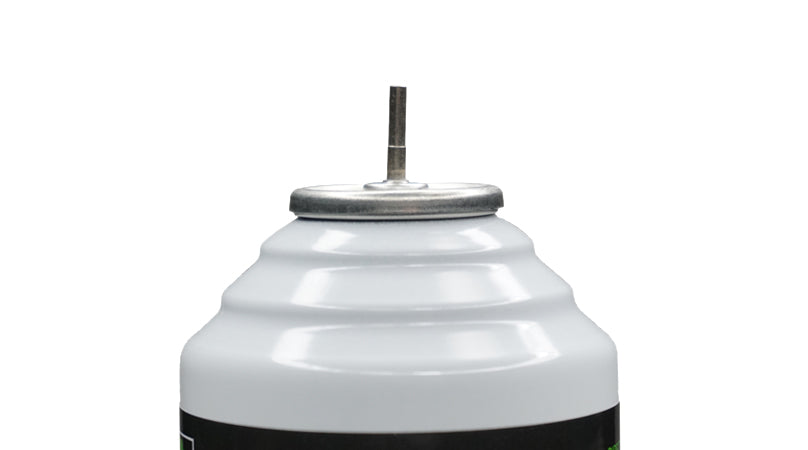 KWA Green Gas is a high performance propellant with added isobutane and silicone oil added for optimum performance. Prolong the life of your seals and airsoft investment with the best quality green gas in airsoft. Don't risk the performance of your KWA weapon and settle for cheap imitations with impurities.  Non-ozone depleting. Final packaging may differ from image shown.
Compatibility: All gas powered airsoft guns


Capacity: 13.5 oz weight with 8 fl oz of gas per canister
Material: Metal canister
Output Pressure: 115+/- PSI at 70 degrees Fahrenheit (21 degrees Celsius)
Directions for Use: Invert can and make sure charging nozzle is directly perpendicular to the valve stem. Press nozzle into magazine reservoir for 2-3 seconds. Repeat as necessary until reservoir is full. Valve misalignment will cause gas leak when charging and result in an inadequate charge. For best performance, allow your airsoft gun magazine to reach room temperature before and during use. Rapid firing may cause gas in magazine to freeze. If this occurs, remove magazine and allow magazine to warm to room temperature before continuing.
Technical Measures: Comply with applicable regulations. Cylinders should be stored upright with valve protection cap in place and firmly secured to prevent falling. Keep at temperatures below 52°C / 125°F.
Storage Conditions: Store in a dry, cool and well-ventilated place. Keep in fireproof place. Store locked up.
Customer Who Bought This Also Bought