AMOEBA M4 HONEY BADGER CQC AEG BK
Regular price
$288.00 USD
Sale price
$288.00 USD
Regular price
Unit price
per
Sale
Sold out
Material:
 Nylon Fiber + CNC 6063
Gearbox Material:
 Cast Zine Alloy
Fire Mode:
 Full Auto/Semi Auto/Safe *Fire Mode can be customized by Electronic Gearbox Programmer
Quick Spring Release:
 Yes
Magazine:
 140Rds (6mm BB)
Motor:
 High torque flat motor
Exquisite :
500mm only from flash hider to extendable stock in length. 
Equipped with Amoeba brand new designed, short, 140rds, with easy drawing rubber block attached magazine.

Ambidextrous :
A slender cylindrical foregrip, which makes the rifle flexible steering and easier to hold even with two fingers.
A free float CNC6063 handguard with threadings along the 8 surfaces, allows easy screw on with Amoeba gun rails to put on with your tactical flashlight, laser aimer, vertical grip. etc.

High power :
AM-015 works with the Amoeba Electronic Firing Control System (EFCS) Gearbox, the trigger response is excellent and with a high firing frequency.
Electronic Gearbox Programmer compatible which allows to set the AEG to burst fire as your preference. 
It also adopts an amplifier flash hider which produces the punching noise for deterring your enemy.

View full details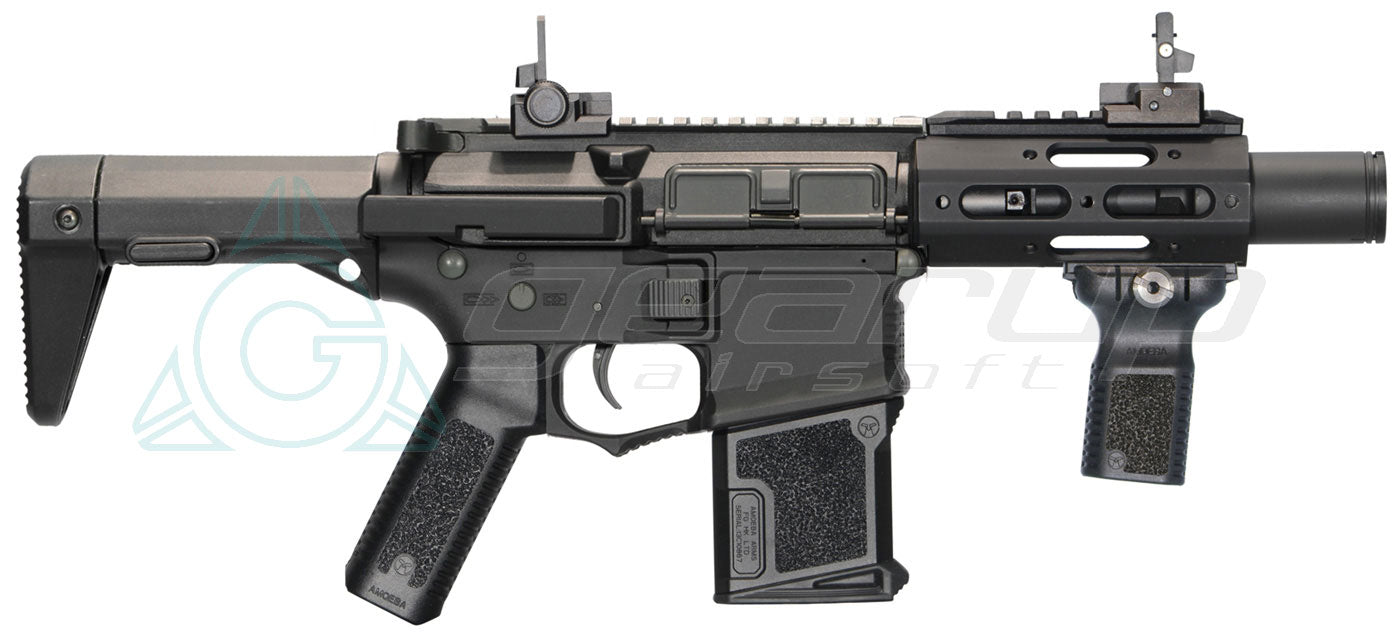 Customer Who Bought This Also Bought